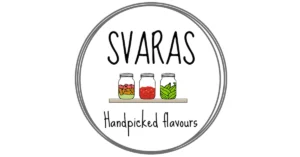 Svaras is a food brand that is dedicated to showcasing the diverse and rich flavors of regional cuisines from India.
They carefully handpick the best ingredients from various regions to bring you authentic and delicious food products.
To bring the brand's vision to life, we incorporated vibrant colors and intricate patterns inspired by traditional Indian designs. We also made sure to highlight the key ingredients used in each product, so customers can easily identify the unique flavor profile of each item.
Overall, we're confident that our packaging design will not only help Svaras stand out on the shelves, but also convey the brand's commitment to authenticity and quality to customers.